KYODAI Remittance X Lawson Bank ATM
Thank you for using Kyodai Remittance,
During the period of May 23rd to June 6th of 2022, we will launch a campaign with Lawson Bank ATMs.
In order to reward our customers that make remittances through Lawson Bank ATMs, we will give away 30 gifts.
*The gift can be received only 1 time during the campaign period.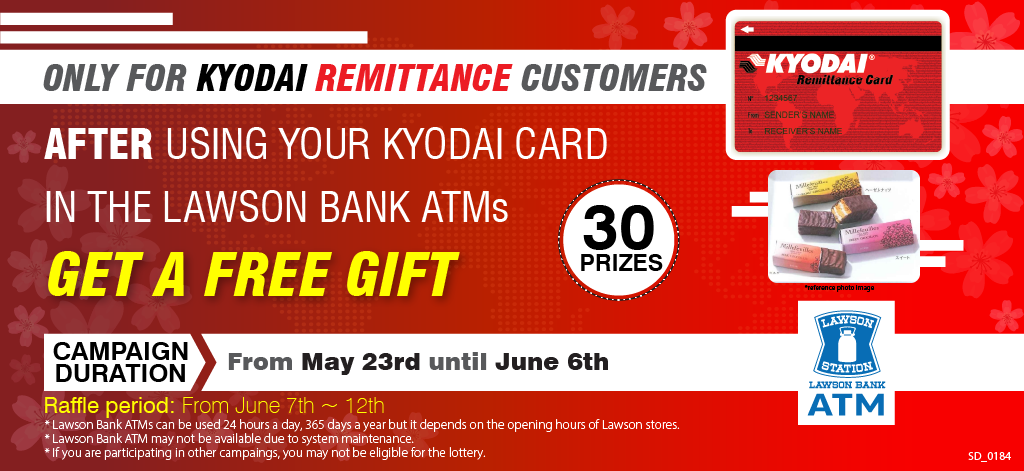 Who can participate:
Members who had remitted and deposited using Kyodai Card and Deposit via Lawson Bank ATM during the campaign period.
How to participate:
After making a deposit on Lawson Bank ATM, every customer will automatically participate on the raffle

The more deposits the customer makes, more chances they will get to win a gift
Period of the campaign: 2022/05/23 (Monday) – 2022/06/06 (Monday)
How to apply:
Any member that uses Kyodai Card issued by KYODAI Remittance at a Lawson Bank ATM during the campaign period are eligible for the raffle.
How to use KYODAI card at any Lawson Bank ATM: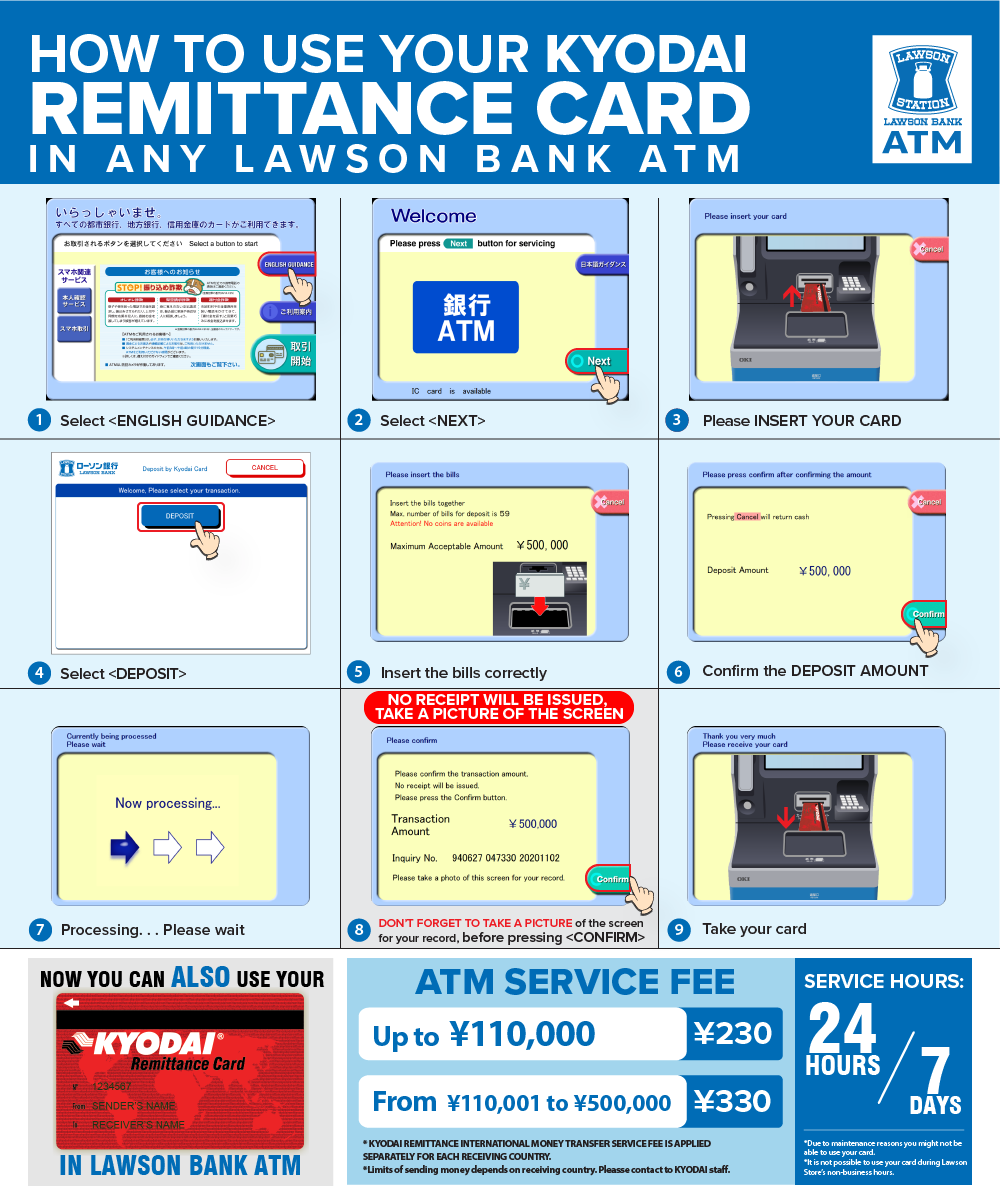 Announcement of winners:
Winners will be announced on 2022/06/12.

The list of winners will be shared on all the Facebook pages of Kyodai Remittance.

Winners will be contacted by phone, email by our staff.

Delivery time: June 14th to June 17th




Campaign content may change or be canceled due to unavoidable circumstances.

Prizes can be different depending on the stock.
If you have any inquiries, please contact our Customer Center : Click here!