"KYODAI OBON CAMPAIGN 2022"
Obon Campaign 2022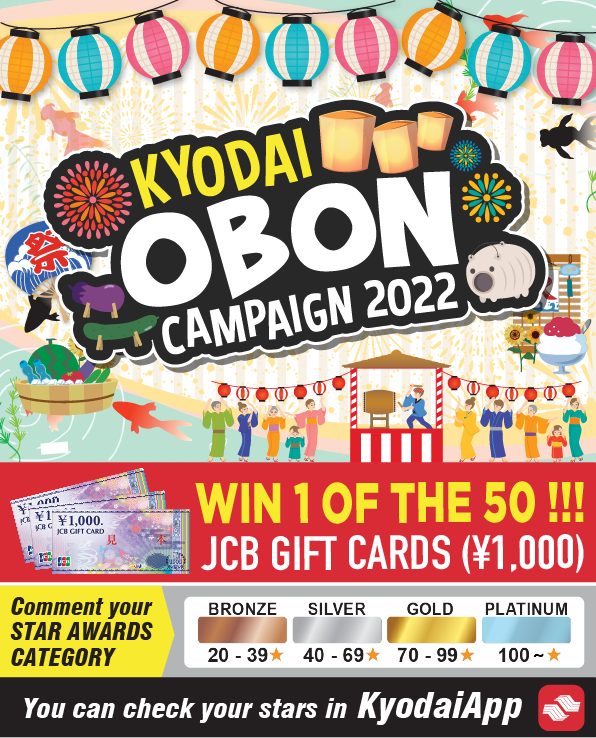 How to participate in our Obon Campaign :
Go to the official Facebook page of your country and comment your Star Awards Category in the Obon Campaign post. We will select 50 lucky winners who will receive a 1000¥JCB gift cards.
Here you can check your stars: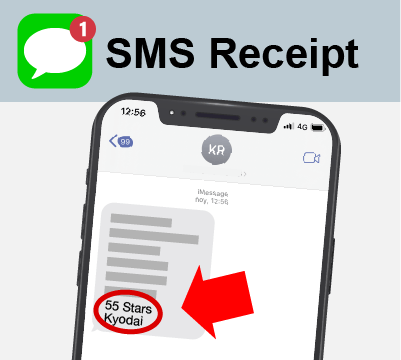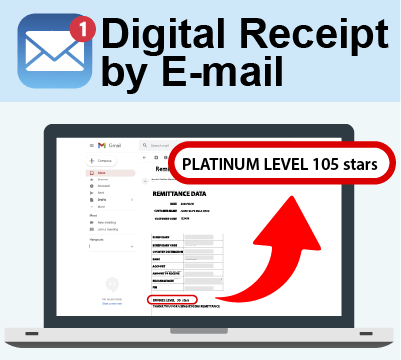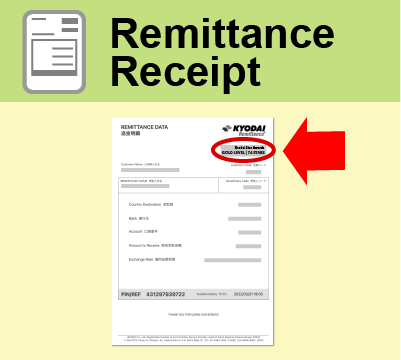 Find your category:


Important:
-Only for Kyodai customers residing in Japan
-Prizes claiming period will be one month after the draw
-Kyodai has the right to consider a different prize (if necessary), with the same value as the offered one.
-Not all of our facebook accounts participate
-The list of the winners will be published in our webpage and Kyodai Remittance Facebook.
*All Kyodai staff and their direct family members are not allowed to participate.