9th Children's Drawing Contest
[ 2020-07-01 ∼ 2020-09-15 ]
CHILDREN'S DRAWING CONTEST KYODAI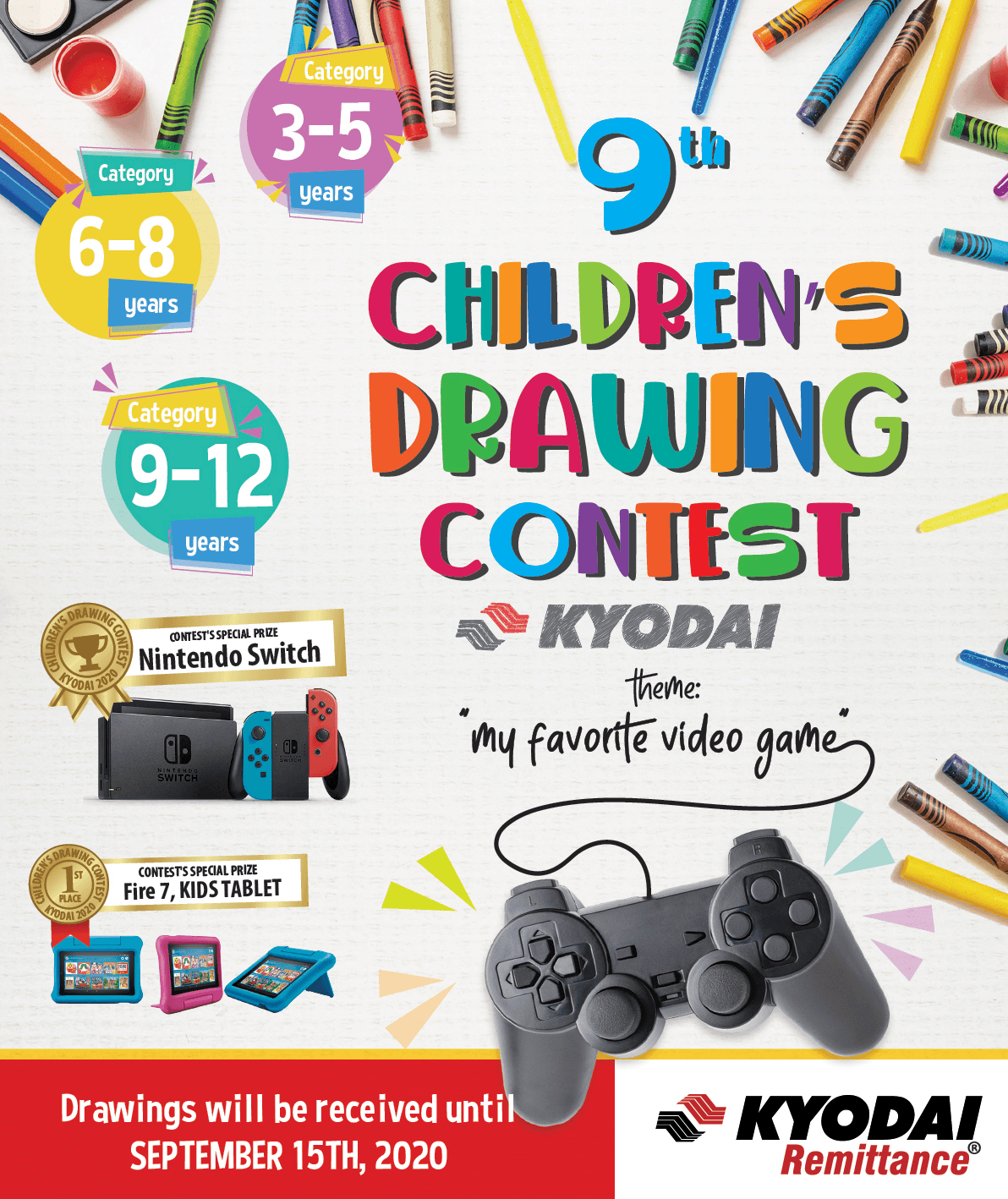 Theme: "My favorite Video game"
Drawings will be received until SEPTEMBER 15TH, 2020
DESCRIPTION:
Kids from 3 to 11 years old can participate(categories: 3-5 years / 6-8 years / 9-12 years).

You can send 1 or more drawings* (until 15/09/2020).*The artworks won't be given back.

Technique; you can use colored pencils, crayons, watercolors, etc.-Abide the contest theme.

The size of the paper or cardboard is A4 (29.7cm x 21cm).-The participants must reside in Japan.

Write your full name, age, address, phone number and nationality at the back of your drawing.
Send your drawing(s) to the following address:
KYODAI REMITTANCE 〒169-0073 Tokyo-To, Shinjuku-Ku, Hyakunincho 2-4-8, Stairs Bldg. 2F
The WINNERS of the contest will be announced on October 15th, 2020 on our Facebook page and Kyodai website.