KYODAI EXPOFEST PERU - JAPAN 2023
[ 2023-07-23 ]
KYODAI EXPOFEST PERU - JAPAN 2023
We would like to present for the first time "KYODAI EXPOFEST Peru-Japan 2023", a cultural and artistic celebration that will proudly display the best of our rich cultural heritage to the Japanese public.
On July 23, the modern facilities of Tokyo Portcity Takeshiba we will commemorate the 202nd anniversary of the independence of Peru and to honor 150 years of strong diplomatic relations between Japan and Peru.
It will be an unforgettable meeting where music, art and gastronomy are intertwined in a sincere embrace between our two nations.
Come and celebrate with us!!
Date: July 23
Location: Tokyo Port City Takeshiba
Organizer: Kyodai Remittance
Price: 3000 Yen
Buy your tickets here : https://teket.jp/6898/23310
With the support of: - Embassy of Peru in Japan - Japanese Peruvian Association
---
Event Program :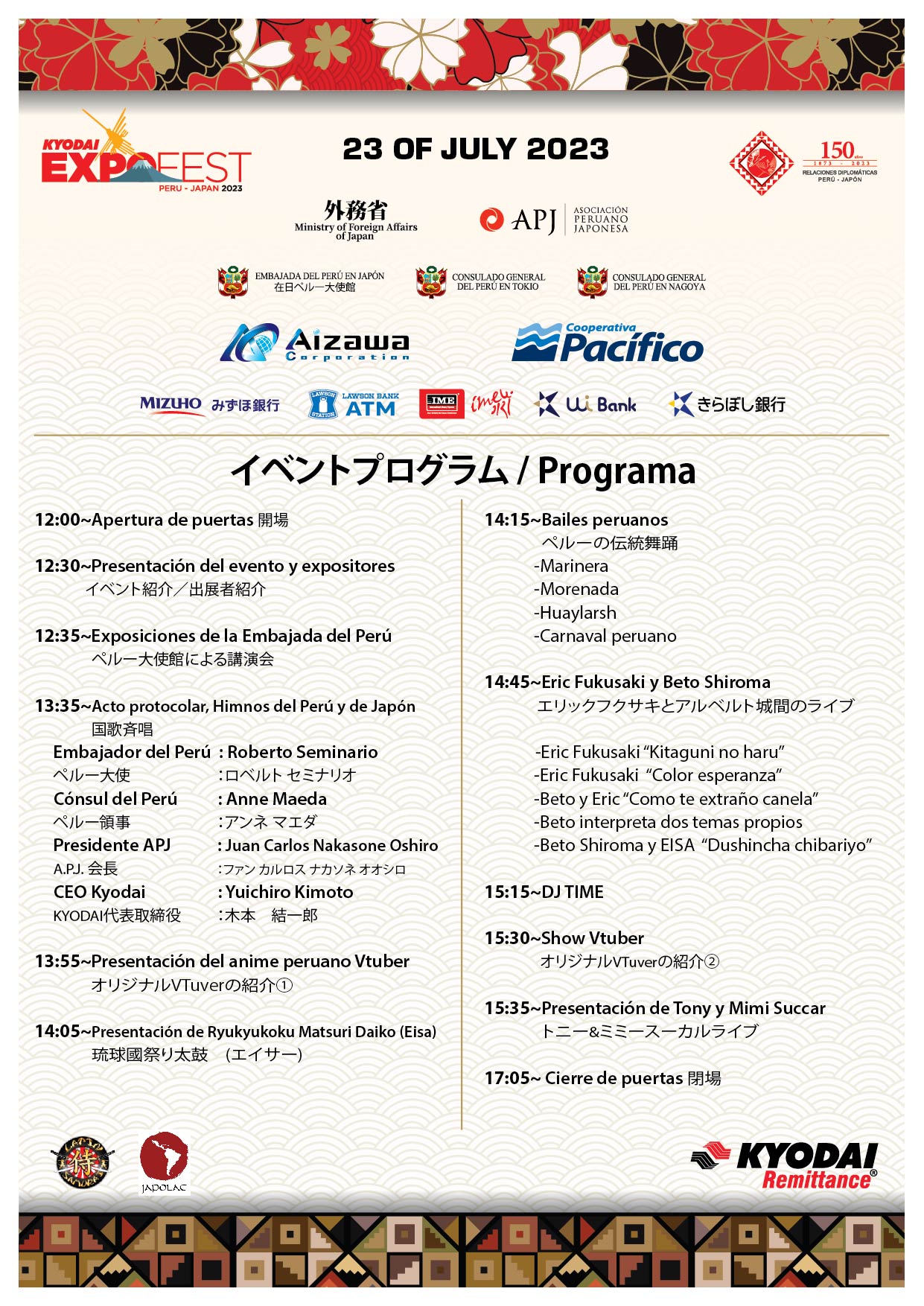 Expositors list :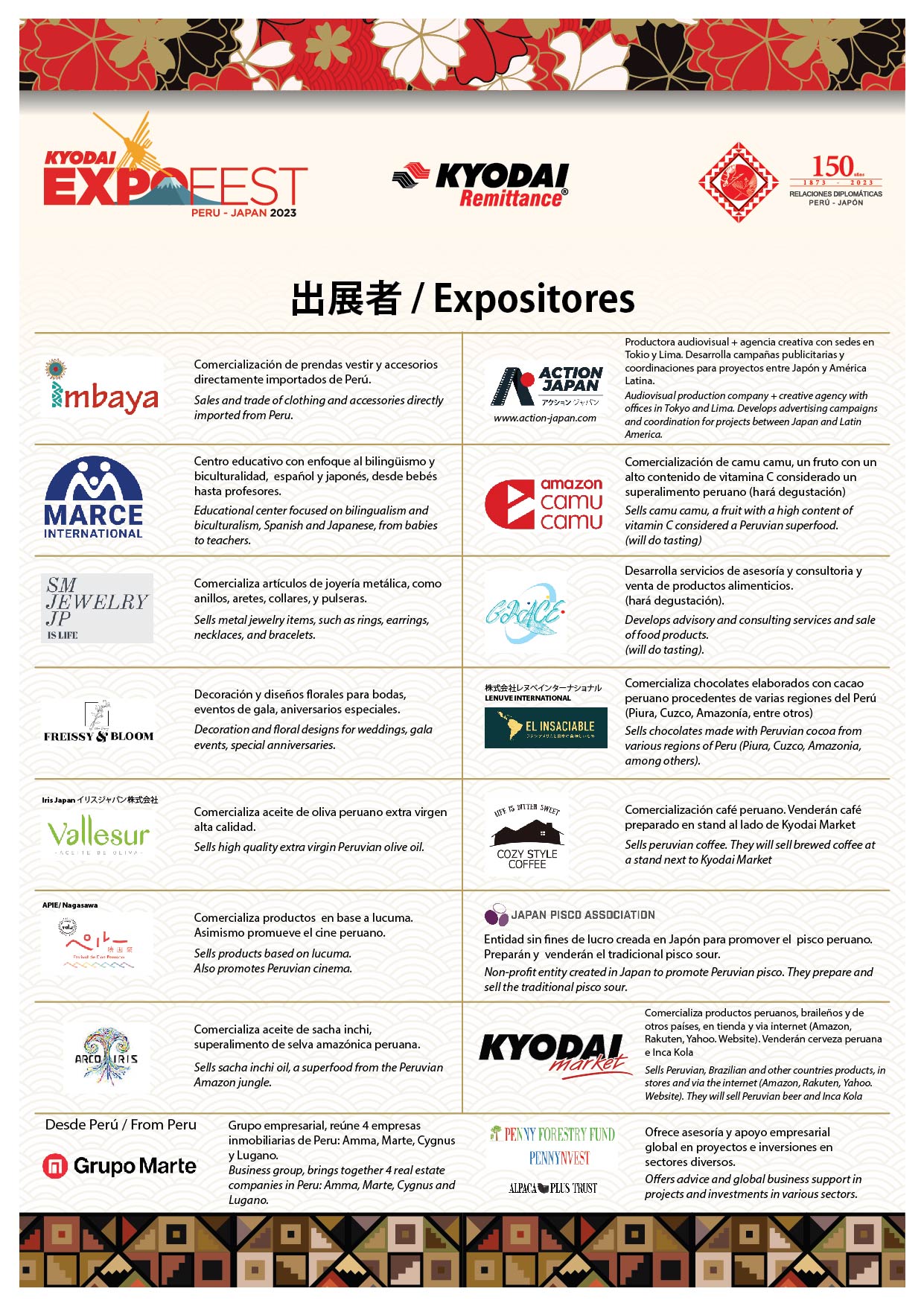 ---