Kyodai App - How to Register
SIGN UP
FIRST, YOU NEED TO CREATE YOUR LOGIN ACCOUNT
Tap "New Member Sign up for FREE"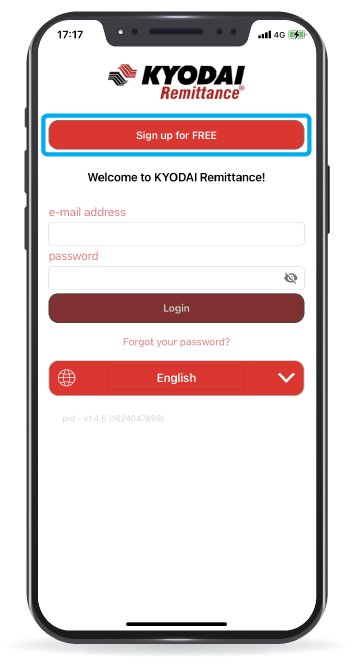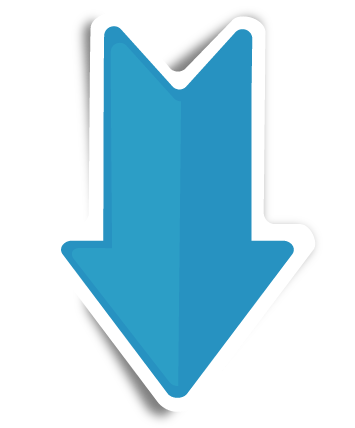 Input your e-mail and create a strong password following the requirements.
※ Don't repeat this step with another email.
※ If the password doesn't meet the following requirements, it is not possible to continue to the next step.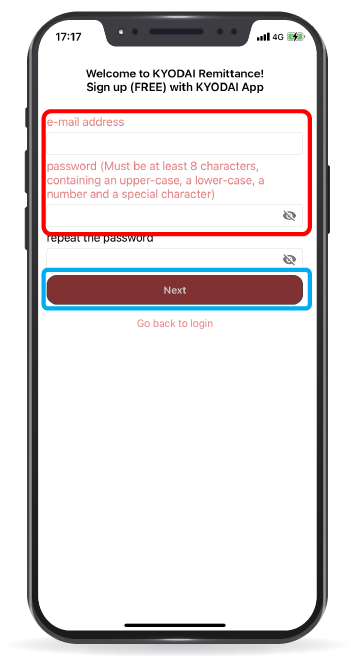 After this, tap on "Next"
and a confirmation e-mail will be sent to you, to continue the registration process.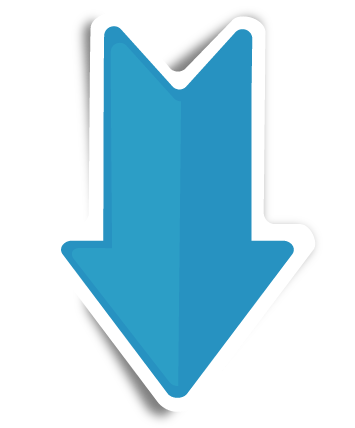 AFTER CONFIRMING THE E-MAIL
You will need to log in.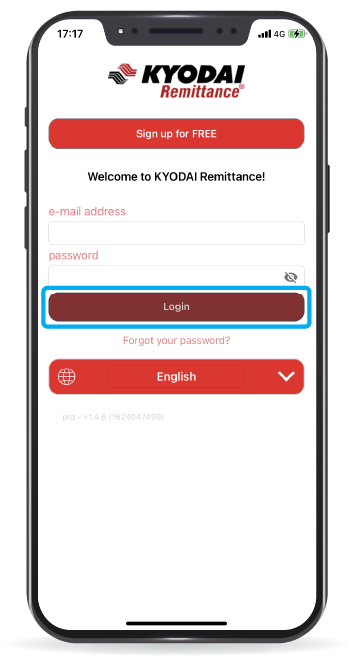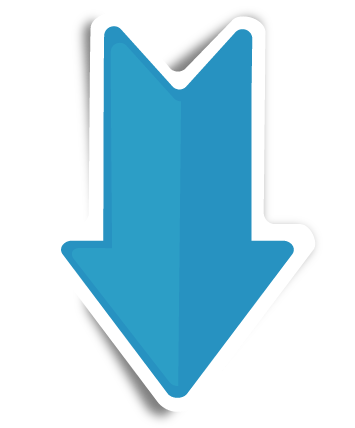 ---
START REGISTRATION
Tap "I am new" to start your registration.
※ Don't register again if you were previously registered.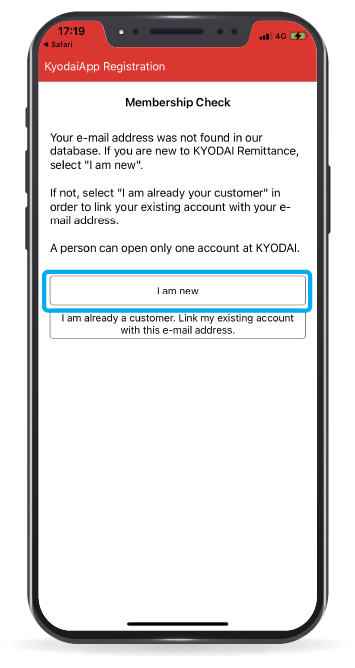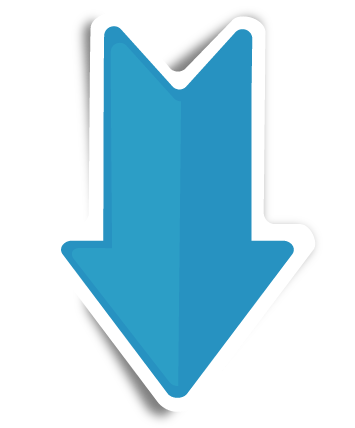 Follow the instructions of each step to complete your registration.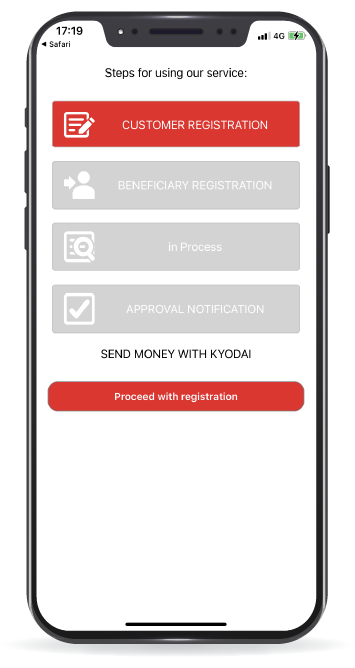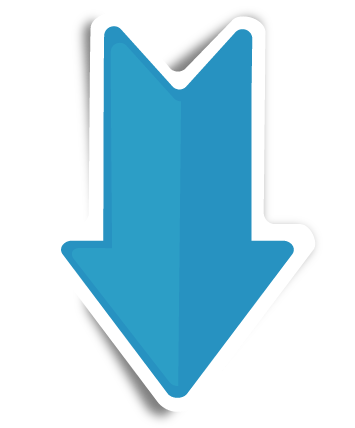 DOCUMENT PHOTOS
NOW IT IS TIME TO TAKE PICTURES OF YOUR DOCUMENTS.
※ You are not able to upload pictures from your device photo album.
Take a picture of each side of your document (front & back).
※ Make sure the picture is clear and shows all the document.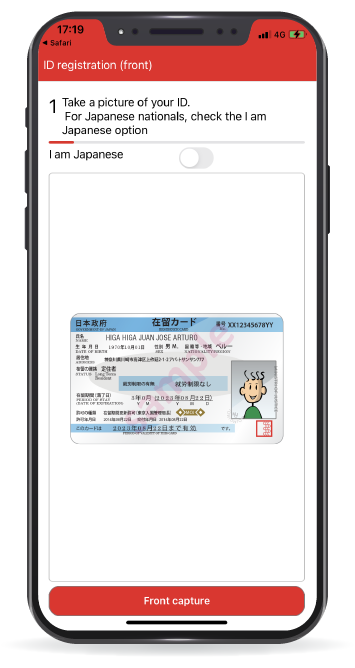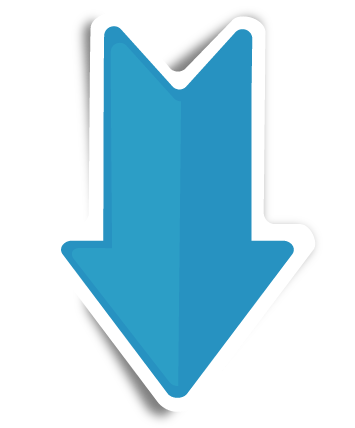 Read carefully the available options for the "My Number" declaration.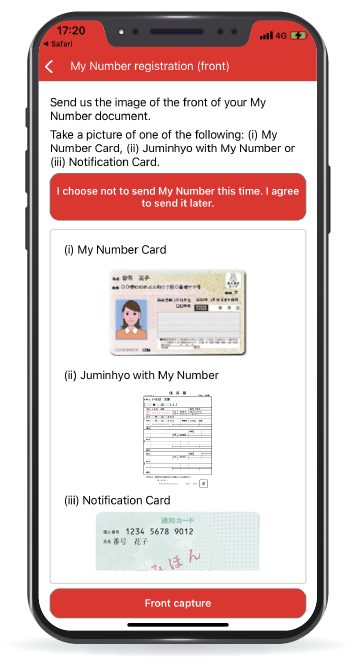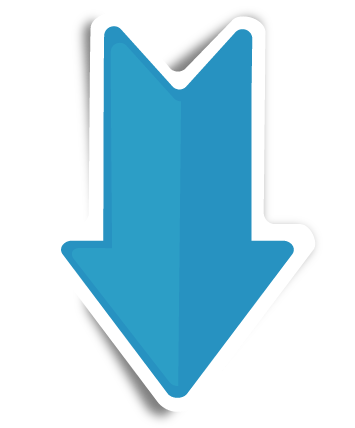 ---
HERE YOU JUST NEED TO FOLLOW THE INSTRUCTIONS FOR OUR eKYC PROCESS.
Take a picture as shown on the sample.
※ Make sure that you show the thickness of the document
plus part of the front side (showing your information)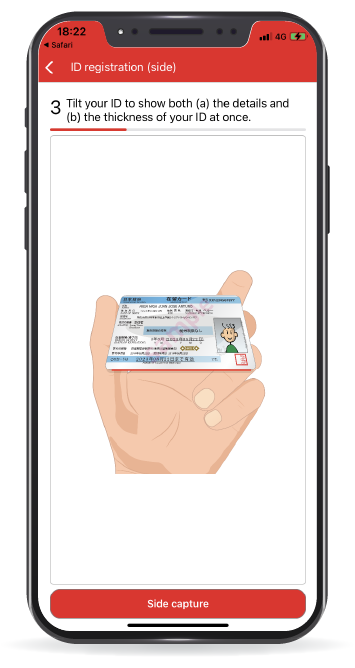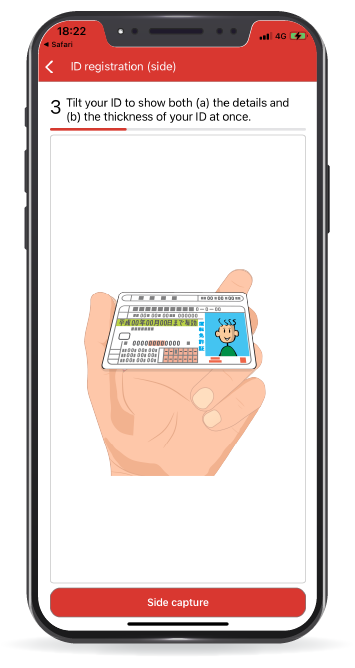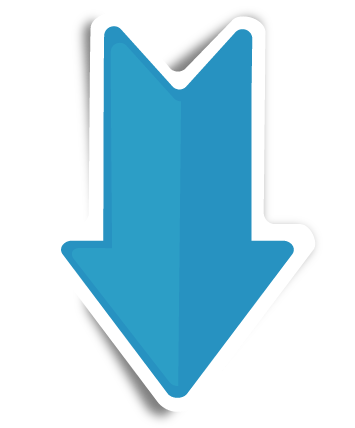 Then follow the instructions for the selfie challenge to finish the authentication process.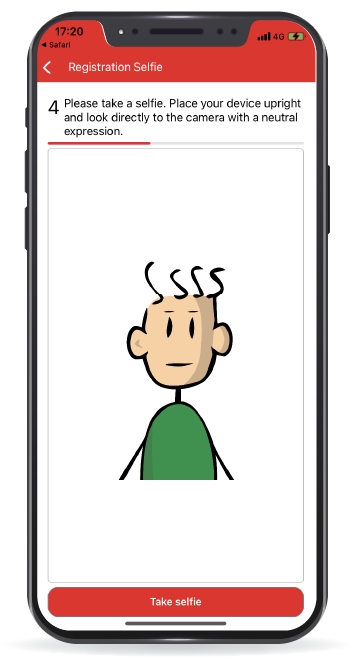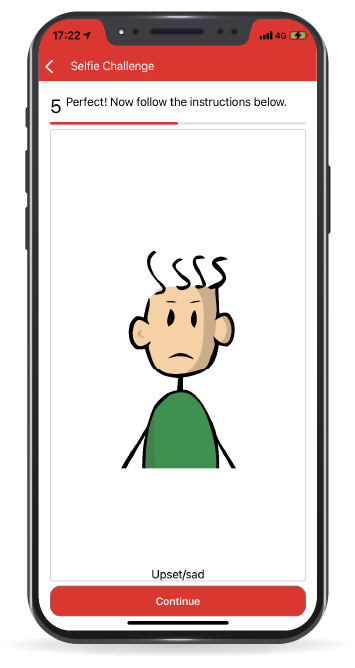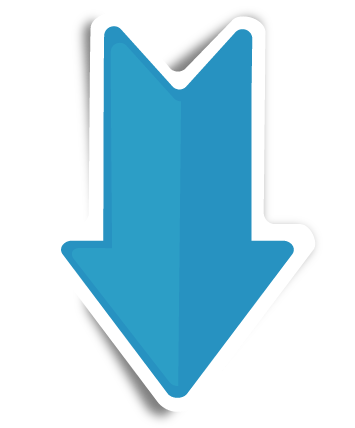 ---
PERSONAL INFORMATION
HERE YOU WILL BE REQUIRED TO INPUT YOUR PERSONAL INFORMATION.
Fill each field according to the information provided on your identification document.
※ Red fields are mandatory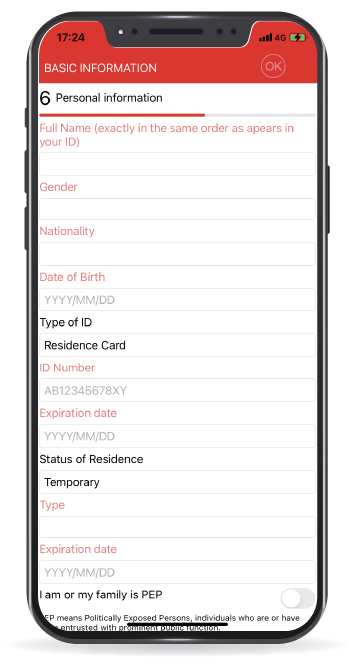 For more information about PEPs Click Here!!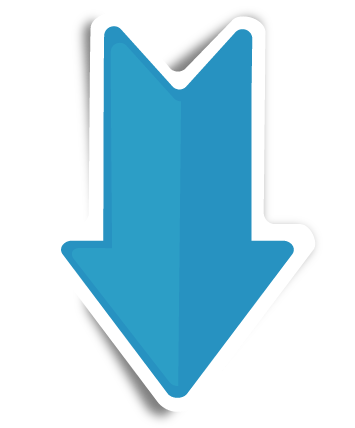 If someone introduced Kyodai Remittance to you, input the correct code.
※ If not, you can skip this step.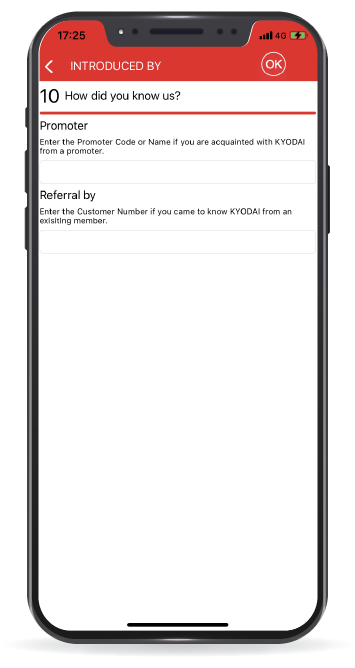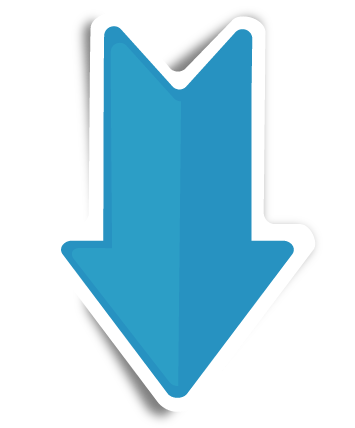 ---
BENEFICIARY INFORMATION
NOW YOU JUST HAVE TO INPUT YOUR BENEFICIARY INFORMATION.
※ This step is necessary in order to use our services.
※ Red fields are mandatory.
※ If we require more information, a staff will contact you for more details.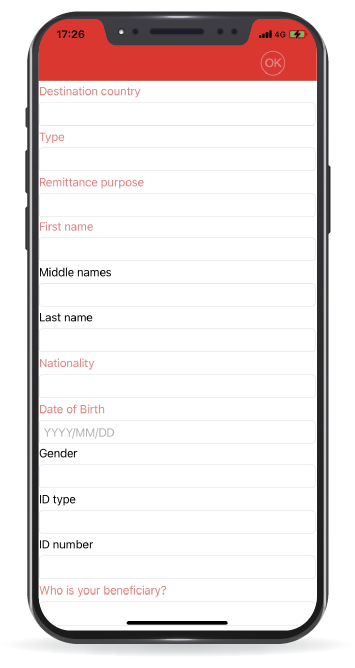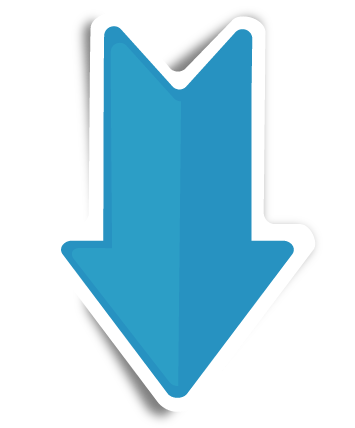 Select your beneficiary payment mode. (Cash pick up / Deposit in bank account)
※ Be aware on inputting a wrong account or routing number.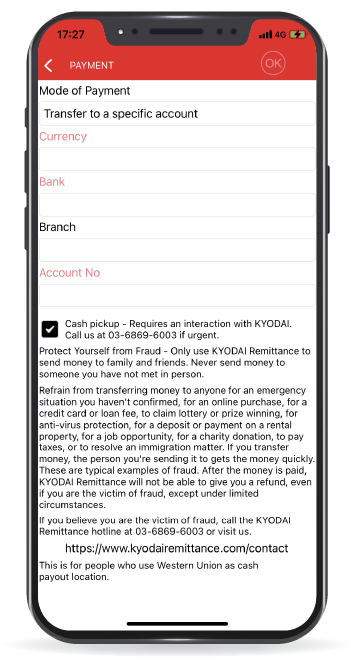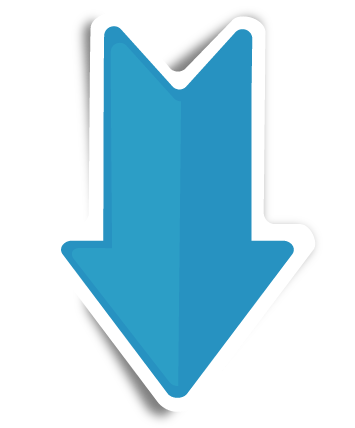 ---
CHECK & APPROVAL
JUST A LITTLE MORE, PLEASE WAIT FOR OUR STAFF TO CHECK YOUR INFORMATION.
You can close the Kyodai App and wait for the notification to your device.
※ If there is some step to be corrected, follow the instructions of our notification.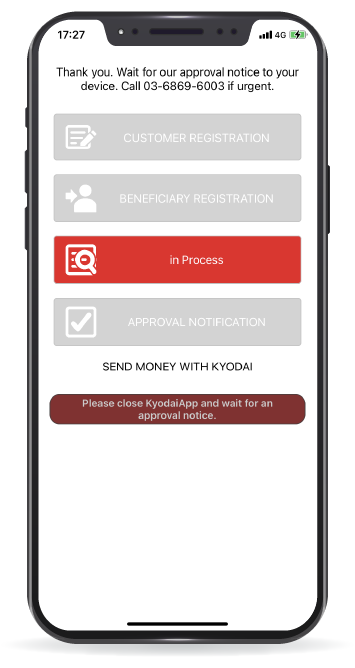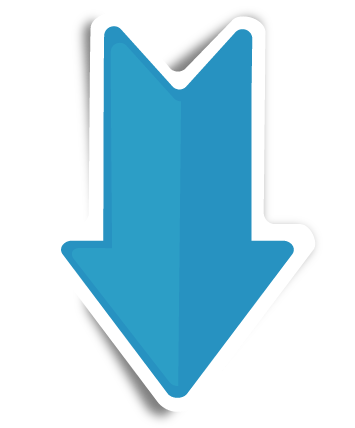 When your registration is completed, you will receive a notification to your device, tap in the notification to start using Kyodai Remittance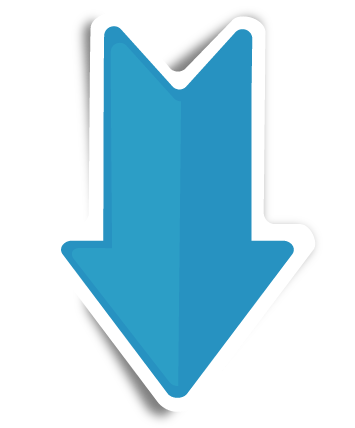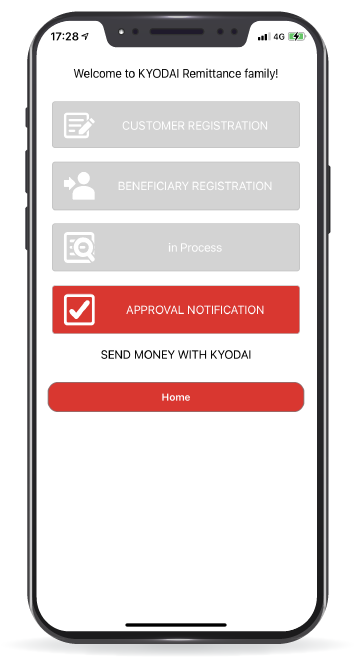 THANK YOU FOR CHOOSING US!!!