Send By Japan Post Bank Card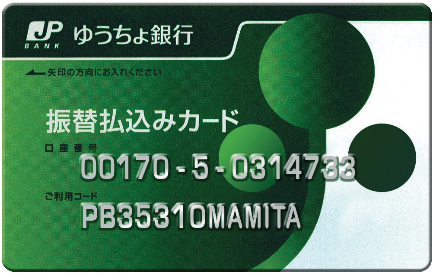 The best choice to send your remittance if the amount is within ¥ 1 to ¥ 49,999
Person to person card, you can have one JP Bank card for each receiver.
27,000 ATM of the Japan Post Bank. Please click the next link to see the Japan Post ATM's locations.
Japan Post Bank's Card service fee:

KYODAI REMITTANCE INTERNATIONAL MONEY TRANSFER SERVICE FEE is applied separately for each receiving country. You can check the Fee table here
Limits of sending money depends on receiving country. Please contact to KYODAI staff.