Send By Japan Post Bank Card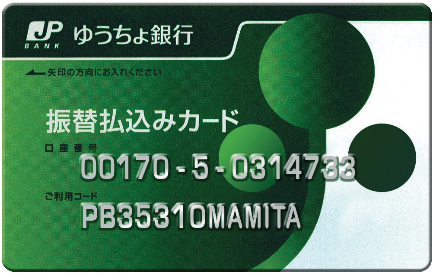 The best choice to send your remittance if the amount is within ¥ 1 to ¥ 49,999
Person to person card, you can have one JP Bank card for each receiver.
There are 32,000 ATM of the Japan Post Bank in all Japan.
Please click the next link to see the Japan Post ATM's locations.
Japan Post Bank's Card service fee: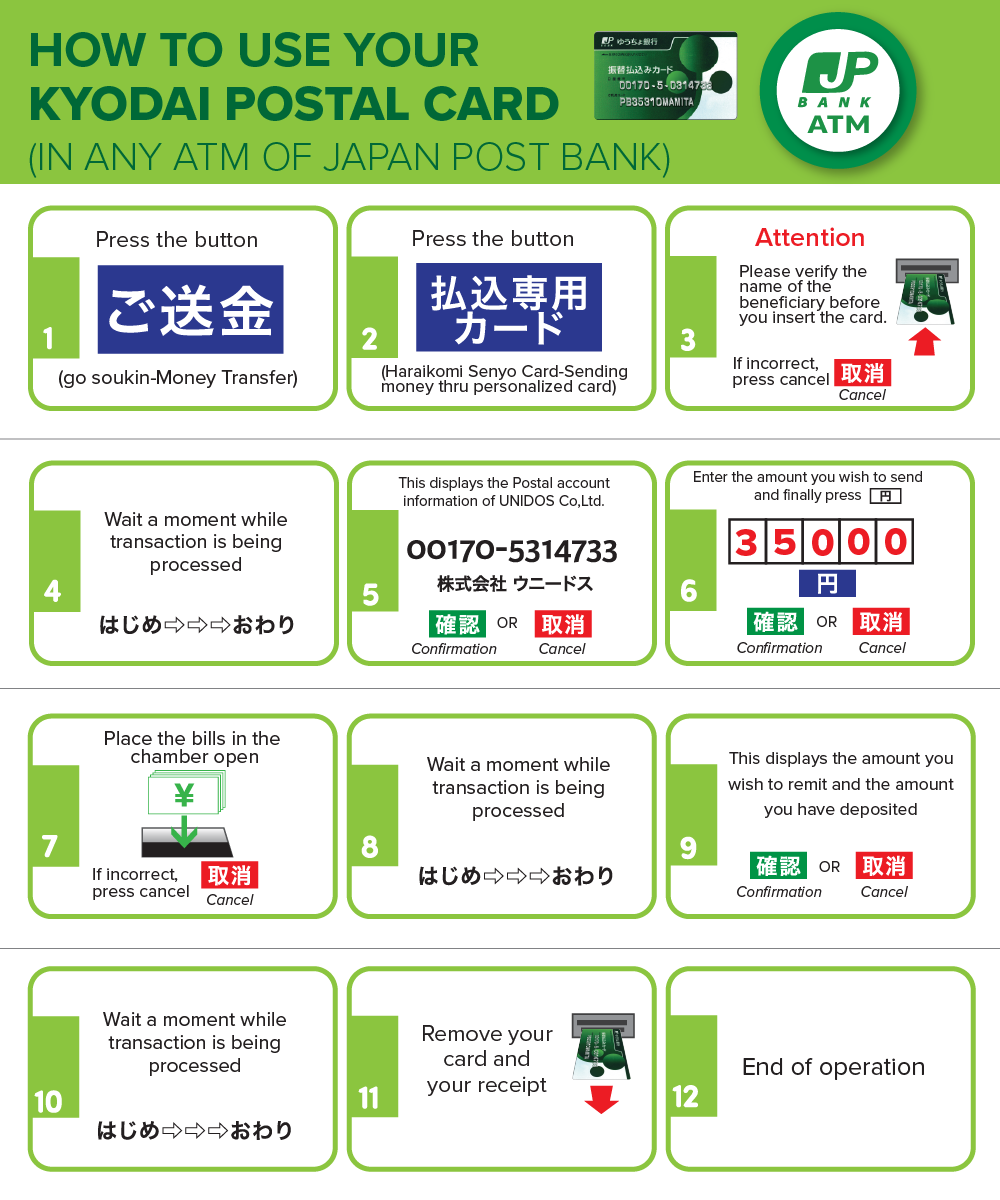 ---
IMPORTANT POINTS:
The

Japan Post Bank Card is only to make remittances to your beneficiary abroad.
Only the cardholder of the Japan Post Bank Card can use them. To do so, they must be registered as KYODAI Remittance customers, as it is stipulated in the International Remittance Transaction Terms.
KYODAI Remittance Money Transfer Fee is applied separately for each receiving country.
Only bills can be deposited into the ATM.
The Remittance will be made after deducting KYODAI Remittance Money Transfer Fee and ATM fee. You can check the Fee table here
Limits of sending money depend on the receiving country.
Please inform KYODAI Customer Service when your card is missing, stolen or damaged.